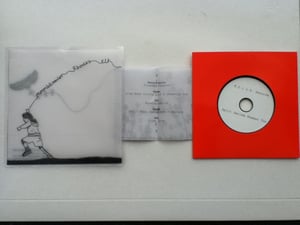 £

4.00
1 MOONLIT SAILOR - Stranded Tension
2 RHODES - I've Been Living Like A Demented God
3 ELK - Reading Habits
4 RHODES - All I Keep Seeing Are Flamingos (NEW VERSION)
5 ELK - First Love
Exclusive MOONLIT SAILOR and RHODES tracks.
A stunning 5 track split CD featuring two of the UK's finest bands and quite possibly the best post-rock band on the planet at the moment in Moonlit Sailor from Sweden.
*Vinyl style CD contained in pillbox red mini vinyl style CD slip case. Wrapped in beautifully designed and hand packaged heavy weight tracing paper*
Orders before 22nd Sept will include a digital download of the Split Series # 1 and a MOONLIT SAILOR poster. Pre-sale orders will be sent to you 1 week before the official release date.
Lush, delicate and beautiful! This is how our split series #2 begins. Swedes MOONLIT SAILOR give us an exclusive track that re-instates just how awesome this band really is. Three albums released through Deep Elm records and currently on tour in Europe after just finishing an astonishing Chinese tour; MOONLIT SAILOR just go from strength to strength. Epic is an over used word in Post rock but this really is just that! This is how instrumental should be.
The equally lush and beautiful RHODES are up next, again with brand new exclusive tracks. The best band from Liverpool for years and one of the hottest UK bands at the moment. The two tracks on this split will make you sit up and pay attention, and for fans of their older material...well..Your in for a treat as well as a very pleasant surprise!. Beautifully constructed intricate Kinsella esque songs that twinkle gently just as much as they race and soar. Look out for RHODES on tour in September.
It sounds simple but ELK are much more than your average jangly indie band. Heartfelt, danceable, witty, genuine and damn good. Songs that we just couldn't ignore when we first heard them. Songs that you shouldn't ignore! ELK end the split series # 2 just how it starts with an achingly beautiful 'First Love'